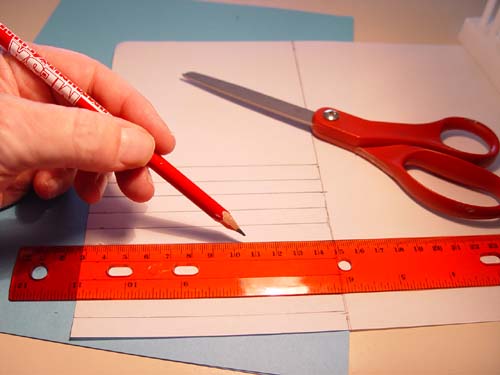 but Mr. Swan can!!! :) As you all may notice from my posts I am not the DIY Queen around these parts; however, I discovered that Mr. Swan is pretty darn crafty!
We had this very, very basic thing we needed to get done that would technically require me to flex my crafty skills. Let's just say that the project won, and I sulked back into my little corner. Next thing, I know Mr. Swan whips out some scissors and away he went. Voila! I think it comes from years of art projects for fun (FMIL Swan was an art teacher for many years). Perhaps there is a Martha Stewart lurking inside of him!
This little project isn't the only aspect of the wedding that Mr. Swan has played a very helpful role. I've depended on his handy dandy Excel spreadsheets, his phone calls, haggling and words of support. He's definitely stepped up in the last month and a half. While the wedding is really the product of primarily my vision, Mr. Swan has definitely handled a lot of tiny details. I am so appreciative of his help.
How involved has your fiance been in the wedding planning? Do you wish your fiance was more involved....or less? :)